In this article, we will explore Beijing's top 5 Middle Eastern restaurants, ensuring you have an unforgettable dining experience.
Are you in Beijing and craving Middle Eastern cuisine? Look no further! Beijing boasts a diverse culinary scene, and if you're searching for the best Middle Eastern flavors, you're in for a treat. From aromatic spices to delectable kebabs, Beijing offers a range of restaurants that capture the essence of Middle Eastern cuisine.
La Medina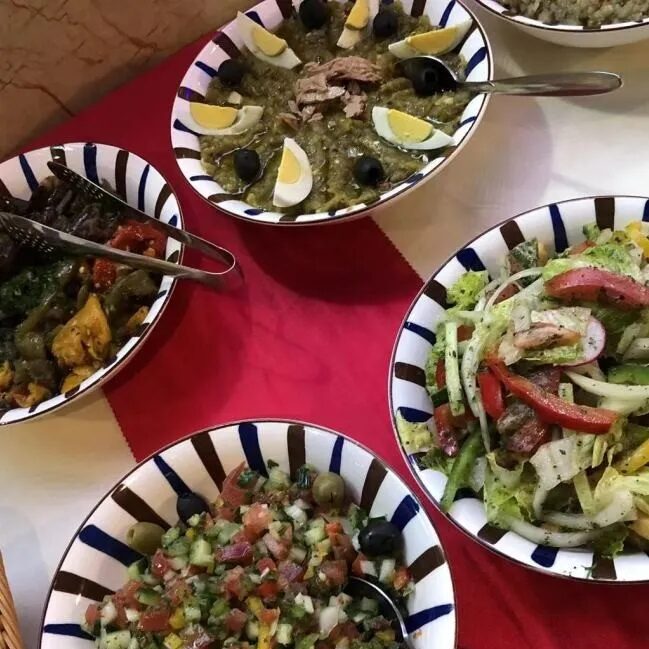 OK, I know what you are thinking: Why is a Tunisian restaurant present in this list? And the answer is that restaurant has such fantastic food, ambiance, and service that we had to give it an honorary mention.
This restaurant came highly recommended by Chourouk, A Tunisian Expat living in Beijing.
La Medina is like travelling to Tunisia while staying in Beijing for dinner. This is the perfect place if you enjoy North African cuisine! The sweets, brika, couscous mergez, and all of the starters come highly recommended.
Beijing's One Thousand and One Nights
One Thousand and One Nights in Beijing is a culinary gem. The Middle Eastern flavors are authentic and bursting with deliciousness.
From the classic hummus to the aromatic shawarma, each dish is a flavorful masterpiece. The ambiance is enchanting, making it a perfect spot for a memorable dining experience.
The attentive service and delectable desserts round out the visit nicely. The live belly dance show is an added entertainment.
Alameen
Nestled in the heart of Beijing, Alameen is a culinary treasure that masterfully combines the rich flavors of Lebanese and Chinese cuisines, creating a unique and delightful fusion dining experience. What truly sets Alameen apart is not only its fusion concept but also its unwavering commitment to delivering top-notch quality in every dish.
The restaurant is described as a warm, humble place with cordial staff. The Kabsa dish comes highly recommended.
Al Safir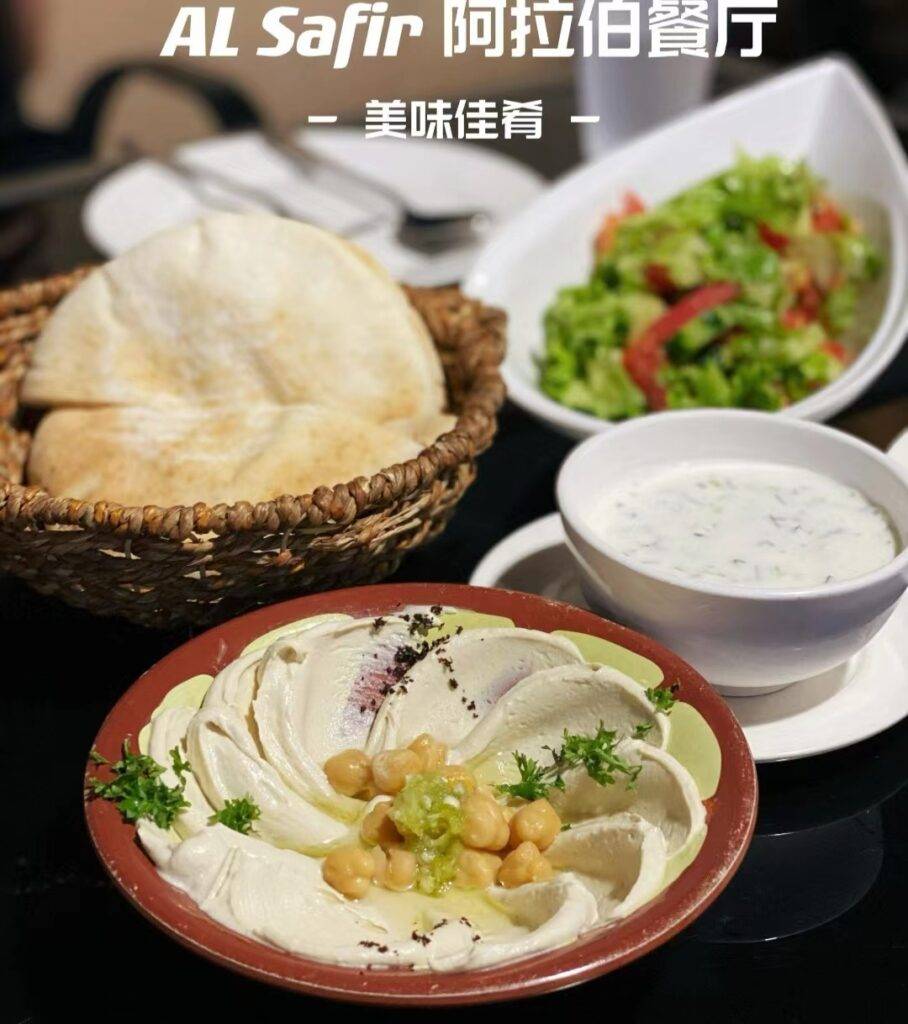 Al-Safir Restaurant has earned considerable renown for its diverse array of Mediterranean, Eastern, and Asian cuisine offerings, expertly crafted using traditional Arab culinary techniques and infused with oriental spices.
Among the highly cherished menu items, tourists flock to enjoy delectable options such as falafel, hummus, shawarma, mutabal, and an extensive selection of grilled dishes, all accompanied by an assortment of fresh, vibrant salads.
Persepolis Restaurant
Persepolis, an Iranian newcomer among Beijing's Middle Eastern restaurants near Tuanjiehu station, stands out boldly in a crowded field.
There, you'll find all the Persian classics, from tender lamb kebabs to meatballs simmered in pomegranate sauce and hearty lentil soup. There's also a selection of yogurt and basil-based beverages, with the minty yogurt drink being an acquired taste, similar to how a Coke complements a Big Mac for Persians.