China will cancel inbound quarantine for international arrivals as part of an overall plan to downgrade the country's COVID-19 management from class A to class B beginning January 8, 2023.
For reference, downgrading COVID-19 management to Class B means that COVID-19 management will be returned to the medical system's jurisdiction. Medical personnel must continue to diagnose, report, and manage each case, as well as isolate patients and their close contacts and disinfect any location where the virus has spread.
According to the rules, which were released on Monday night, travelers to China must take a nucleic acid test 48 hours before departure, and those with negative results can enter the country without applying for a green health code from Chinese embassies and consulates abroad.
They must declare the test results (Positive or Negative) in the customs health declaration form or via the WeChat mini-program below: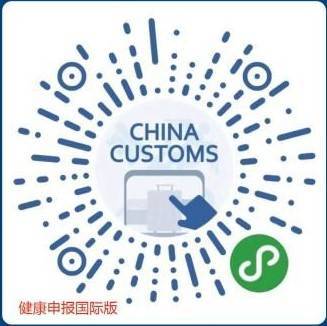 If they test positive, they will only be allowed to travel to China once the results are negative.
Furthermore, COVID-19 testing and centralized isolation for all foreign visitors entering China will be discontinued, and those with a normal health declaration and no abnormalities in routine quarantines at the customs port will be allowed to move up the social mobility ladder, according to the plan.
Now, here is the part that everyone is overlooking!
For those with abnormal health declaration, fever, or other symptoms, the customs will then conduct an RAT (Rapid Antigen Test):
If the test result is positive and the infection is asymptomatic, home isolation or self-care is recommended
If the test result is positive and the person presents symptoms, he/she should proceed to medical institutions for diagnosis and treatment.
If the test result is negative, routine quarantine measures will be taken by the Chinese customs in accordance with the Health and Quarantine Law of China and other relevant Chinese laws and regulations (国境卫生检疫法)