The list of flights to China from USA by United Airlines has undergone a substantial number of alterations.
The airline had planned to relaunch a number of routes to the Asian nation in October, but that is no longer the case. San Francisco to Shanghai is the only Chinese route still on United's October timetable.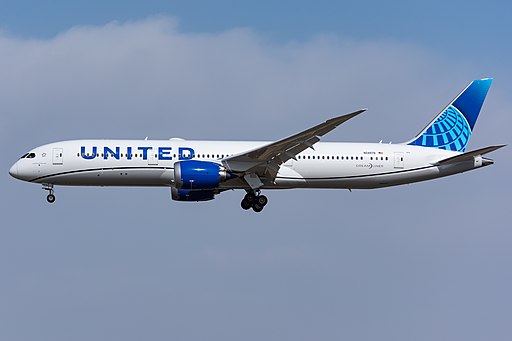 Only a few weeks ago, the US stated it would permit more flights to China. In response, a few airlines announced the reopening of various routes.
United Airlines had high intentions for this fall, but it looks like those plans have been considerably changed.
Flights from Newark to Beijing and Shanghai, Washington Dulles to Beijing, Los Angeles to Shanghai, Chicago to Beijing and Shanghai, and San Francisco to Chengdu and Beijing were all scheduled to resume in October.
Only two China flights will be offered by United as only one of these lines, from San Francisco to Beijing, will reopen in November. United won't resume any further China services in December.
Nearly all of United's China routes were expected to be flown daily and some twice daily by January.
For most of January, the majority of the China lines will run at or close to that capacity, although Chengdu won't begin service until March.
The schedule of the new routes by United Airlines to China now looks as follows:
Route
Flight
Date
Chicago
——–>
Beijing
United Airlines
UA851
Daily (

Starting Jan 11, 2024

)
Chicago
——–>
Shanghai
United Airlines
UA835
Daily (

Starting Jan 10, 2024

)
Los Angeles
——–>
Shanghai
United Airlines
UA 198
Daily (

Starting Jan 9, 2024

)
New York
——–>
Beijing
United Airlines
TBC
Daily (

Starting Jan 9, 2024

)
New York
——–>
Shanghai
United Airlines
UA86
Daily (

Starting Jan 9, 2024

)
San Francisco
——–>
Beijing
United Airlines
UA888
Daily (

Starting Nov 1, 2023

)
San Francisco
——–>
Chengdu
United Airlines
TBC
(

Starting Mar 31, 2024

)
San Francisco
——–>
Shanghai
United Airlines
UA857
Wednesdays, Fridays, Saturdays & Sundays
Daily (

Starting Oct 1, 2023

)
Washington
——–>
Beijing
United Airlines
UA807
Daily (

Starting Jan 9, 2024

)