Source: TECHINASIA
Despite escalating tensions between the US and China over trade and technology, Chinese companies accounted for nearly half of all fintech investments globally last year, according to a new report by the consulting firm Accenture.
Global investment in financial technology companies more than doubled to US$55.3 billion in 2018, with China accounting for US$25.5 billion in transactions. Overall, the number of transactions worldwide increased 19 percent to 3,251 last year, according to the report.
The surge worldwide came even as US authorities have increased their scrutiny of foreign-backed investments and mergers and blocked some Chinese-backed deals.
"Even with the current volatility in global markets and ongoing macroeconomic concerns, investment in the fintech sector remains strong," said Richard Lumb, group chief executive for financial services at Accenture.
Accenture used data from CB Insights, a global venture-finance data, and analytics firm, for its analysis.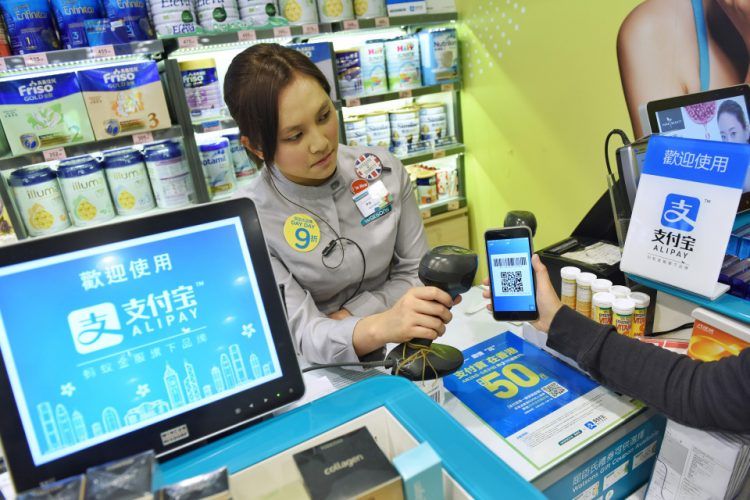 The largest fintech investment in 2018 was a US$14 billion fundraising by Ant Financial Services, the operator of Alipay and an affiliate of Alibaba Group Holding.
The Ant fundraising came a few months after US authorities blocked a US$1.2 billion deal to acquire Moneygram International on national security concerns.
Du Xiaoman Financial, which was spun off from Chinese search engine Baidu in April, raised US$4.3 billion in two transactions last year.
Another large Chinese deal involved Lufax, one of China's major online wealth management platforms. A unit of Ping An Insurance, Lufax raised US$1.3 billion in December after postponing an initial public offering in Hong Kong last year.
In China, the number of fintech investments more than doubled to 348 transactions last year, Accenture said. There were 154 fintech investments in China in 2017, raising US$2.8 billion.
Fintech transactions in Hong Kong increased to 19 in 2018, up from 15 investments during the prior year, Accenture said.
The amount invested, however, dropped by 66 percent to US$188 million last year, according to Accenture. Three deals worth more than US$100 million each drove the amount raised in Hong Kong to US$546 million in 2017.
"The number of deals picked up considerably, which is a sign of a maturing market because it shows investors are more comfortable in looking at different fintech segments and diversifying the types of startups they invest, not just betting solely on big, established technology players in later rounds," said Ravinder Chhabra, who leads Accenture's financial services practice in Hong Kong.
The uptick in fintech deals has come as Hong Kong granted its first virtual insurance license in December and is preparing to issue its first virtual banking licenses in the first quarter of 2019.
Full digitalization of financial services could lead to "greater sophistication, stronger interlinkages, and potentially larger systemic risks," said Jerry Huang, an economist in ABN Amro's Asean Plus 3 Macroeconomic Research Office.
"While the progress in fintech development in Hong Kong has been impressive, risks to financial stability and data security should not be underestimated," Huang said. "Each fintech business model and associated specific risks need to be well-understood and properly regulated."
(Alibaba is the parent company of the South China Morning Post.)
Visit SCMP.com for the latest China tech news.
Copyright (c) 2019. South China Morning Post Publishers Ltd. All rights reserved.