An electricity- and network-free digital yuan public transport payments system will be tested in the Chinese city of Qingdao, marking another first for the central bank digital currency (CBDC).
The news comes as another city in the pilot zone stated it will distribute CBDC discount tokens worth about $140,000.
According to the Securities Times Network (via Stockstar), the trial would start at the Qingdao Metro Line 4 stations of Zhangcun Station and Keyuanjing 7th Road.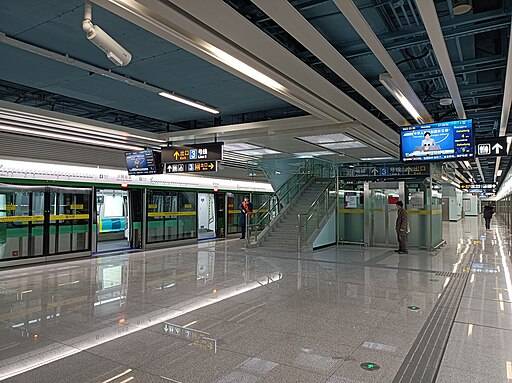 The experiment has been organised by the Qingdao Branch of the People's Bank of China (PBoC), the Digital Currency Research Institute of the central bank, and the Qingdao Municipal Transportation Bureau.
The project is also co-organized by the Qingdao Metro Group.
Additionally, the state-run Bank of China, China Telecom, China Unicom, and a company called Digital Finance Public Service will all contribute to the pilot's funding.
Customers who pay with digital yuan will be able to use the pilot to pay transit expenses with their mobile devices, even if their phones are off or there is no network access.
The near-field communication (NFC) technology is used by the pilot.
The majority of contemporary cellphones have NFC hardware.
The PBoC introduced an NFC-enabled feature earlier this year that enables users of its digital yuan app to use their phones as "hard" wallets.
The answer, however, had not yet been modified for use with metro networks.
On June 20, when the stations start testing the solution, that will change.
Users will need to upload their China Unicom or China Telecom SIM card information to their software-based digital yuan wallets from PBoC or Bank of China in order to use powered-down devices in this way.
When consumers touch their powered-down devices against card readers at the stations' ticket gates, their wallet balances will be automatically deducted.